Financing and Rebates
W.H. Riley & Son helps you get the best equipment deals
When it comes to equipment for your home or business, W.H. Riley & Son is committed to offering easy and convenient financing options that work with your needs and your budget.
We also offer service plans for heating and water heating systems, from basic maintenance plans to more comprehensive plans that cover labor and parts. If you use heating oil, our TankGuard® protection plan is available.
Our professionals can help you find heating oil rebates, propane incentives and rebates for equipment. Contact W.H. Riley & Son and find out more about what we can do for you!
FREE Financing through Mass Save®
The Mass Save® Heat Loan/Energy-Saving Loan Program offers interest-free financing opportunities for energy-efficient home upgrades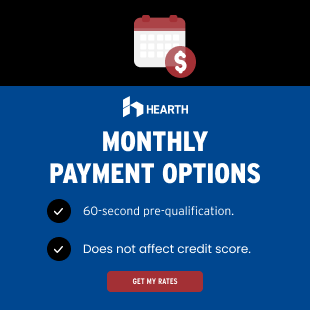 like heating and water heating equipment, central A/C and heat pumps, and more. Loans of up to $25,000 are available (depending on utility) with terms up to 7 years. To apply for a loan, the customer must own and reside in a one-to-four-family residence and obtain a Mass Save Home Energy Assessment.
Contact Us to learn more. We will provide information about opportunities to improve your efficiency and where financing can help, and then we'll help you to complete the paperwork to apply for the loan
Lets talk rebates
Qualify for up to $600 more in rebates for high-efficiency oilheat equipment
Funds are limited for this program and rebates will be allotted on a first-come, first-served basis. Modernizing the oil heating system for your home or business is now a lot easier—and it's more affordable. Home or business must be in Massachusetts. Funds available from the Massachusetts Energy Marketers Association.
Contact us
for more information!
| | |
| --- | --- |
| A heating oil storage tank | A $250 rebate |
| An oil-fired furnace | A $250 rebate |
| An oil-fired boiler | A $350 rebate |
Energy Efficiency + Rebates = BIG savings!
The new Mass Save rebates for 2022 will be announced soon!
Fill out the contact form
if you would like to be notified as soon as the new program comes out.
Energy Efficiency + Rebates = BIG savings!
We can help you qualify for generous rebates from the Propane Gas Association of New England. They are offering rebates for the SAFETY CHECK that is required following the installation of major household systems for hot water and central heat. The 2022 rebates will go quickly, so act now.
Contact us
for more details!
| | |
| --- | --- |
| The SAFETY CHECK rebate on a propane hot water heater. | A $300 rebate |
| The SAFETY CHECK rebate on a propane hot water and propane central heating system. | A $600 rebate |
Certain restrictions apply. Propane-to-propane conversions and new construction are not eligible.
---
Save up to $100 with Rinnai!
Rinnai, a leading manufacturer of propane-fired products, is currently offering a special promotion: up to $100 off the purchase of qualifying Rinnai tankless water heaters, heaters, and boilers. With Rinnai's superior engineering, smart design, and unmatched quality, you'll enjoy an endless supply of hot water—plus significant energy savings, all year long. This offer is valid while funds last—so don't miss out! Contact us for more information today.*
To claim your rebate online or by mail, click here.
$100 REBATE AVAILABLE ON:
Rinnai Tankless Water Heaters (HE+, SE, and SE+Series Only)
Rinnai EnergySaver® Direct Vent Wall Furnaces
Rinnai Condensing Boilers
Rinnai Commercial Water Heaters
Rinnai Hydronic Air Handlers
$50 REBATE AVAILABLE ON:
Rinnai Tankless Water Heaters (HE Series)
Rinnai Vent-Free Fan Convectors